The Maldives are a popular destination for that dose of elusive winter sun. With over 150 resorts, you have the pick of a very ripe bunch, covering all kinds of budgets. On this occasion, we focussed on the most Luxurious.
A basic Google search: 'Luxury Resorts Maldives' produces millions of results, yet one caught our eye, time after time – Six Senses Laamu. Situated near the centre of the Maldivian territory, this idyllic resort represents the Ultimate in Luxury Travel, so we reached out to them, for a more detailed perspective on what makes this resort so special.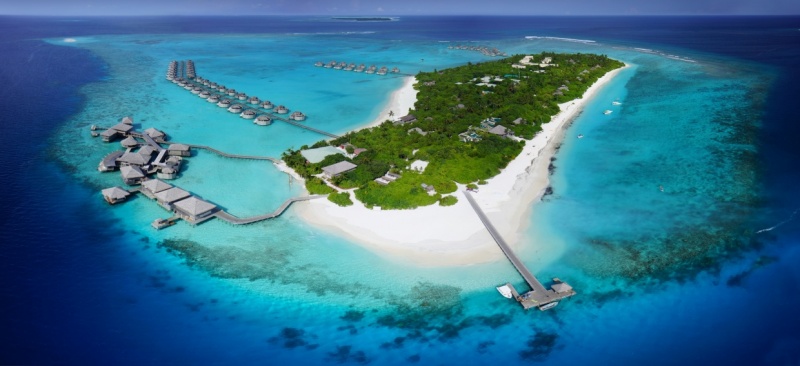 If its a quiet break away with your partner you seek, or you're holidaying with a bunch of family and friends, they have you catered for. Of the 97 villas available, there are a multitude of options to accommodate you. A lagoon Water Villa would be perfect for a couple on a Winter Getaway, whereas the Ocean Beach Villa, accommodating up to 6 guests would certainly suffice for that long-anticipatcted family trip to Utopia.
Not only do Six Senses focus on charming locations, they play their part in sustainability too. Many of their properties are constructed in part using renewable building materials and they aim to be 'plastic-free resorts' by 2022. A incredibly worthy commitment.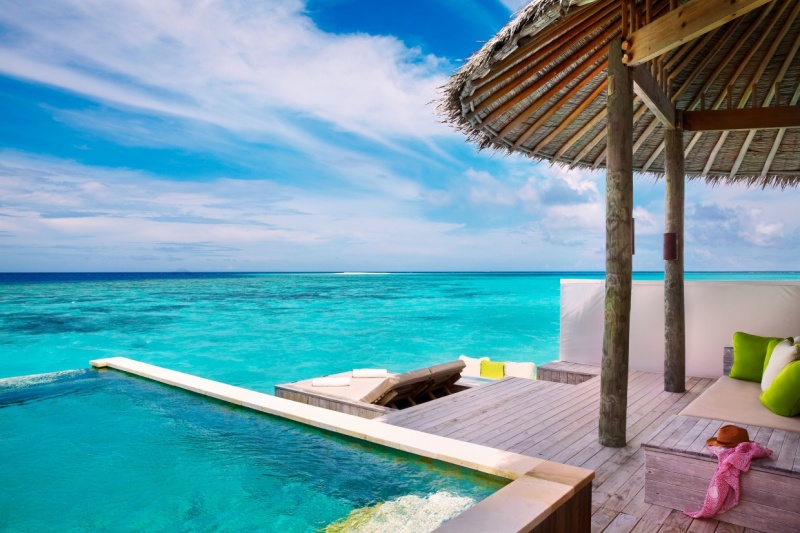 We felt we needed to add a more personable touch in our quest for the most Luxurious Resort and so connected with the team at Six Senses Laamu for an input on their beautiful island. With the festive period not yet over, we thought it would be appropriate to combine our review with how the turn of the New Year is celebrated, Indian Ocean style. We asked the questions and here is what we discovered;
– What could a guest expect to experience on Six Senses Laamu over the New Year period? Are there any festivities for your guests that are traditional to Maldivian culture over the last week of the year?
"The festive season is the highlight of the year for us, and to celebrate we host a range of special activities for the festive period.
Our New Year celebrations start with a cocktail party on our sandbank where guests enjoy some of our finest drinks and canapés, live local entertainment and the best view to watch the last sunset of 2020. Following this, our team of international chefs appoint an inspired selection of the finest cuisines from around the world to enjoy at the Gala dinner, hosted across our outlets in the overwater area. Just prior to midnight, he countdown begins at our marquee, set up on the beach. Our resident DJ, Des Mitchel, invites guests to raise a glass as we bid farewell to the old year and welcome a bright 2021. To start the new year, our General Manager, Marteyne, always heads out for an early morning dive. Over the years it has become a tradition for staff to join too and this year we are extending the invitation to our guests.
Besides this, our festive activities, which span from December 23rd to January 3rd, also include a vast array of special nights hosted by our culinary and bar teams, including pop up bars across the island, cocktail masterclasses, truffle dinners and much more. Our dive center, Deep Blue Divers, offers a range of complimentary activities for those considering exploring the ocean's depths for the first time, and our team at TropicSurf offer similar for all budding surfers. The Maldives Underwater Initiative, our team of ten marine biologists, offer daily guided snorkels and presentations, and host their annual under the sea themed cocktail party exclusively for the festive period. For those wishing to focus on themselves and their wellness, our Spa has welcomed two visiting practitioners- Dr. Paulo Fernandez and Ranjithsaj Malayil- to offer our guests world renowned workshops and treatments in longevity, muscle tension relief and holistic therapies.
We understand that, after the year everyone has had, people are now traveling with a greater sense purpose. Be it to completely disconnect and relax, reconnect with themselves, reconnect with others or reconnect with nature, we have been sure to craft experiences which will suit any guest's desires during this festive period."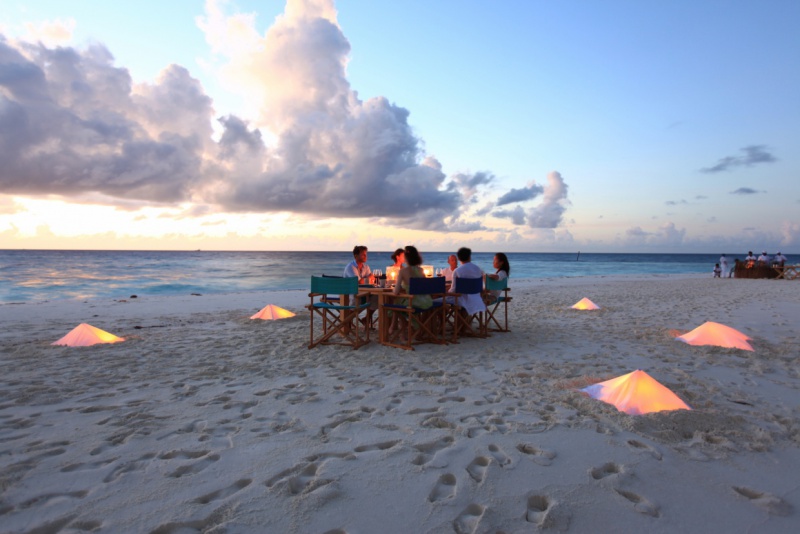 – What do you feel differentiates Six Senses Laamu from other resorts in the Maldives/Indian Ocean at this time of year?
"Six Senses Laamu is crafted around pillars of Sustainability and Wellness. It is these elements, which we are so passionate about, that differentiate us from other resorts.
At Six Senses, all of our culinary experiences are guaranteed to not only be delicious, but also nutritious and sustainable. Ingredients are sourced locally and harvested on island, at our organic garden and chicken farm, where possible. They are then crafted into dishes which can be adapted to fit personalized Six Senses Integrated Wellness Programs such as Detox, Sleep and Fitness so that, for those wishing to use their time here to better their wellbeing, they can rest assured that their diet is catered for appropriately. This, of course, applies even during our busy festive period and across our Gala dinners.
Set on the beach, the Six Senses Spa offers four uniquely designed couple treatment nests, four secluded couple treatment champas plus one Ayurvedic treatment and one "Thai massage champa", all within the island's natural vegetation. Highly skilled Six Senses Spa therapists use natural products to provide a comprehensive range of award-winning signature treatments plus rejuvenation and wellness specialties of the region. Visiting practitioners offer our guests lifestyle consultations and specialized holistic treatments.
Sustainability is at the core of our operations and guest experiences. Six Senses globally has a goal of becoming plastic free by 2022, and we are well on the way to achieving this. Our onsite desalination plant eliminates the need for any plastic water bottles on island and similar water filtration systems have been donated across Laamu Atoll to empower our community in reducing their plastic use. At our Earth Lab, waste is turned into wealth through various initiatives such as crushing glass to turn it into light shades and serving platters, crafting coir rope out of coconut husks and using discarded towels to create flower pots. All our festive period decorations are crafted by hand on the island, often through upcycling of items which would have otherwise been discarded- a highlight of each year are our Christmas Trees on Sunset and Sip Sip Beach, made entirely out of coconut husks.
Six Senses Laamu hosts one of the largest team of marine biologists at any resort in the Maldives, made up of staff from the resort as well as those from three partner NGOs- the Manta Trust, Blue Marine Foundation and Olive Ridley Project. This team works together, under the banner of the Maldives Underwater Initiative (MUI), to create a sustainable future for Laamu's marine life through research, education and community outreach. Not only does the MUI team conduct research on every day of the year, they also invite guests to join in and learn more through citizen science snorkels, reef cleans, daily presentations and the Junior Marine Biology program for budding conservationists aged 6 to 16. More information about the MUI team and their achievements can be found on their website."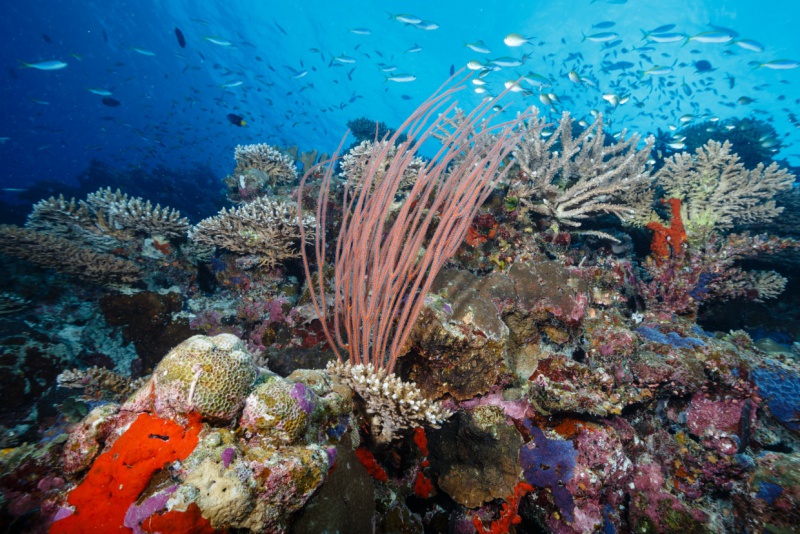 – Do Maldivians celebrate New Year any differently perhaps to how we would in Western Europe?
"New Years is traditionally not a large occasion for Maldivians but over the years, from the influence of tourism, has become an event to celebrate. At resorts across the nation and on some local islands, especially in populated islands such as Malé and the greater region, you will find firework displays and countdown celebrations similar to those seen in Western culture. For Maldivians, however, the largest celebration of the year is Eid where a three day festival is held all across the nation- a definite must see for anyone looking to experience the local culture."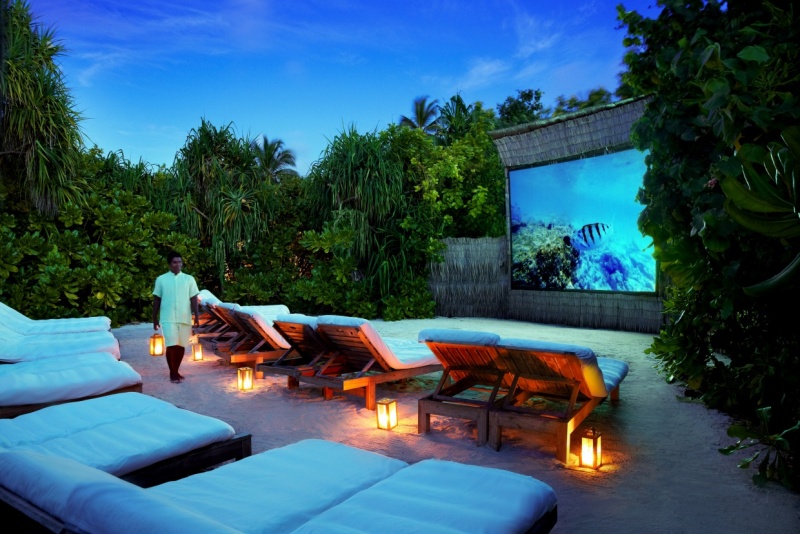 – Do your offer specific packages for guests over the New Year period?
"Six Senses Laamu offers a festive offer of 25% off the room rate. This offer is available for those traveling between December 22nd and January 3rd. Whilst we are fully booked for this years festive period we look forward to welcoming guests to see in New Year 2022 with next year's festive rate."
-Anything to finish?
"Six Senses globally has recently launched the reconnect with Six Senses campaign, which provides guests with opportunities to reconnect with themselves, each other and the world around them. This year has forced humans inside and on screens, stripping away adventures and dulling their senses. Because of this, travelers are actively searching for destinations and experiences which provide opportunities to reawaken those senses, reconnect with nature and achieve deeper self-connection; destinations which prioritize sustainability, wellness and adventure.
At Six Senses Laamu we have introduced rituals which include a reconnection journal that you'll receive on arrival, a fire ritual at our weekly management cocktail party and an immune booster shot to wish you wellness for your journey ahead on your departure. Along with our rituals, guests have the opportunity to participate in reconnection days where they can choose between reconnecting with others or nature in a full day itinerary of some of our most sought after experiences and workshops. At the Spa, we have introduced three wellness days where guests can disconnect and fully focus on themselves and their well-being."
*The Luxury Directory is in no way affiliated with the Six Senses Resorts and this information is to be used for entertainment purposes only. For bookings and reservations, please refer to the Six Senses Resort webpage here. The Images seen in this article are the property of Six Senses Resorts and permission should be sought from them prior to use.