Ever considered how it would feel to take a 'no holds-barred' Luxury trip to Dubai? Us too.. and unless you have circa £15k+ to splash on said trip, you may be waiting a while; which is why we've put together a 5-part mini-series covering every step of a Luxury Trip to Dubai.
In the series, we'll be teaming up with various Luxe outlets to get an inside look into the lives of the affluent traveller. Here's what's coming up;
Experiencing First Class flights from London to Dubai with Emirates; Dubai's flag carrier.
Days out and Excursions, with a Luxe twist.
Shopping amongst Luxury Brands.
The 'Extras' that take the trip to a whole new level.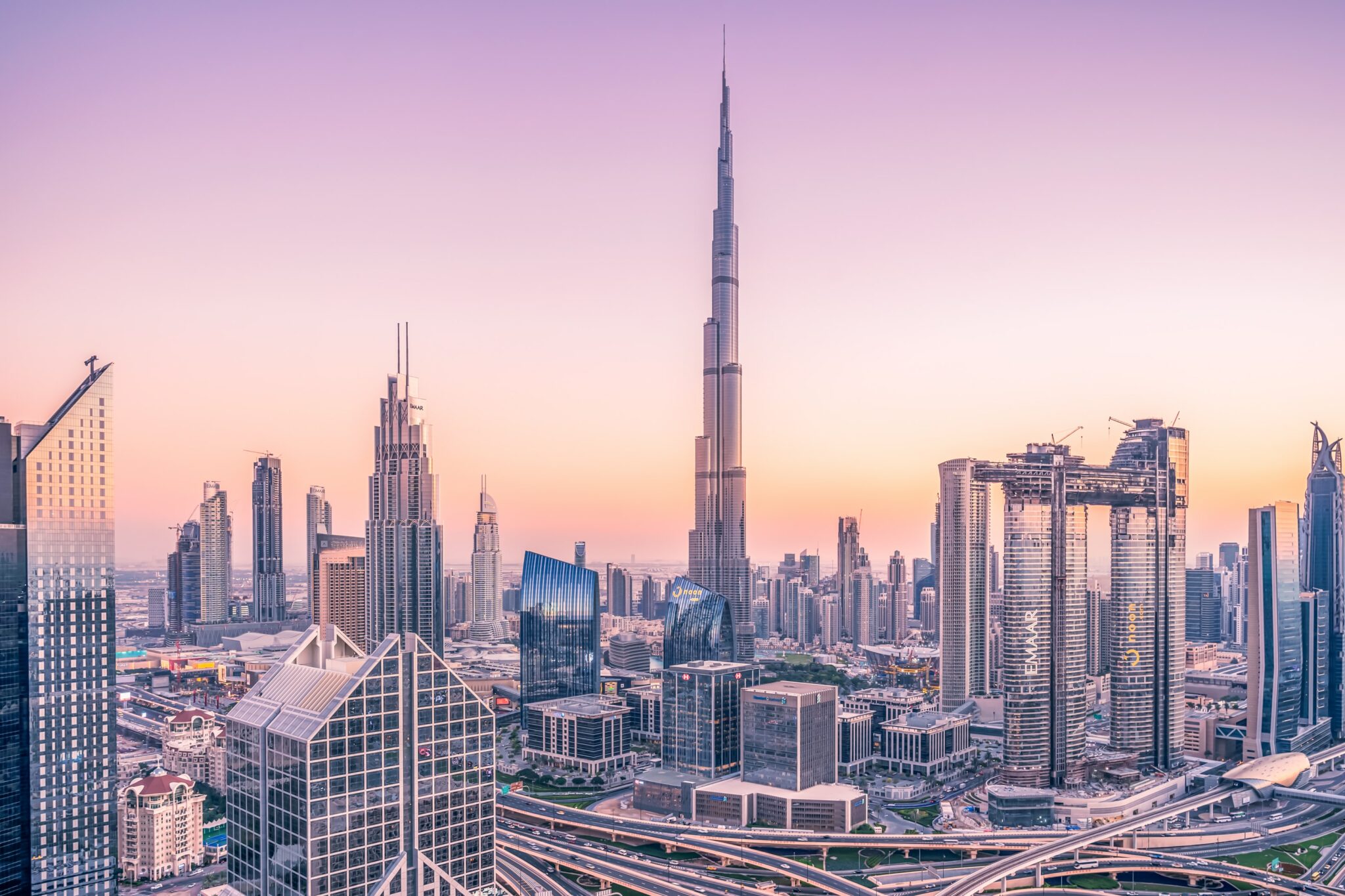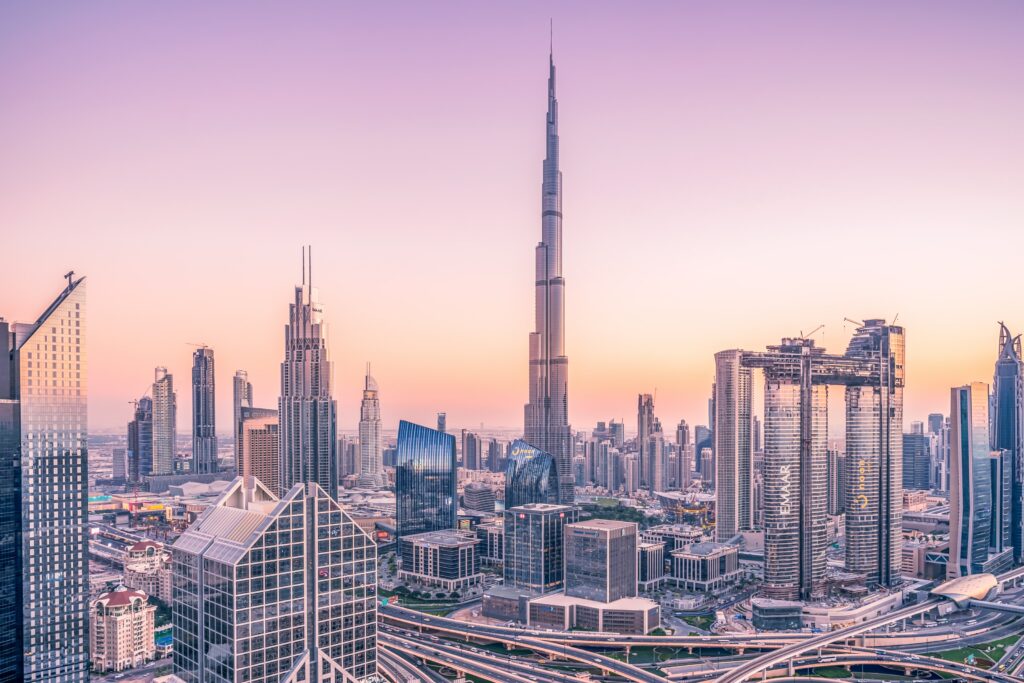 Dubai, UAE | Established in the 18th Century as a small fishing village, now a sophisticated metropolis, known today for its level of luxury and abundance. With modest beginnings, Dubai has since turned in to a sprawling haven for the super rich and risen up the ranks for Tourists, year round.
Why Dubai?
You may sit and ask yourself how & why Dubai became such a magnet for Luxury brands & Tourists alike, and after some brief research, its clear that Dubai has established itself as a business hub and has very lucrative tax benefits. Moreover, Dubai has no restriction on foreign ownership which, in business terms, means that a business can be owned by someone outside of Dubai, in full.
From a Tourism perspective, Dubai provides year-round sunshine to visitors with average temperatures ranging from 20-36 degrees and so ticks all the boxes when looking for winter sun.
Emirates | The First Class Experience
Lets roll back to the start. It's a cold December morning. The time is 03:53am. Today is the day you take your yearly trip to Dubai in search of winter sun and some R&R. Life is busy and rest is imperative. You go all in; EK008 departs in just a few hours. You breathe deeply. It's time to relax. 05:10am and the doorbell rings. You car has arrived.
As part of the First product, Emirates offer a chauffeur service. Setting the tone at the start of the trip, a chauffeur totally removes the stresses of parking at an Airport. Operating within a 70-mile radius, your driver will collect you in a Luxury vehicle of sorts (product varies between cities) and take you right to the door of your departure terminal; Emirates operate from T3 at London Heathrow. Just a short hop inside and you're through to the dedicated First Class check-in.
Travelling First Class affords you the privilege of a fast track security lane and the ability to beat the often hefty queues.
Lounge access of some sort goes hand-in-hand with flying in Premium cabins. On level 1 of T3, you'll find 'Lounge Zone E'. This is where the Emirates First/Business lounge is situated. International lounges are often shared access for those travelling in differing classes; as is the case for Emirates at Heathrow.
You step on to the spiral staircase, rising steadily on to the upper level of Terminal 3. As your stride opens out in to the First lounge; presented with views of the airfield and a tastefully furnished lounge you slide in to first available low slung leather chair. The comfort of the chairs in the lounge isn't too dissimilar from those onboard. They're wide & comfortable and equipped. As well as free Wi-Fi, there are a selection of magazines available with all tastes accommodated for. Food and drink are readily available in the Emirates lounge and as always, presented immaculately.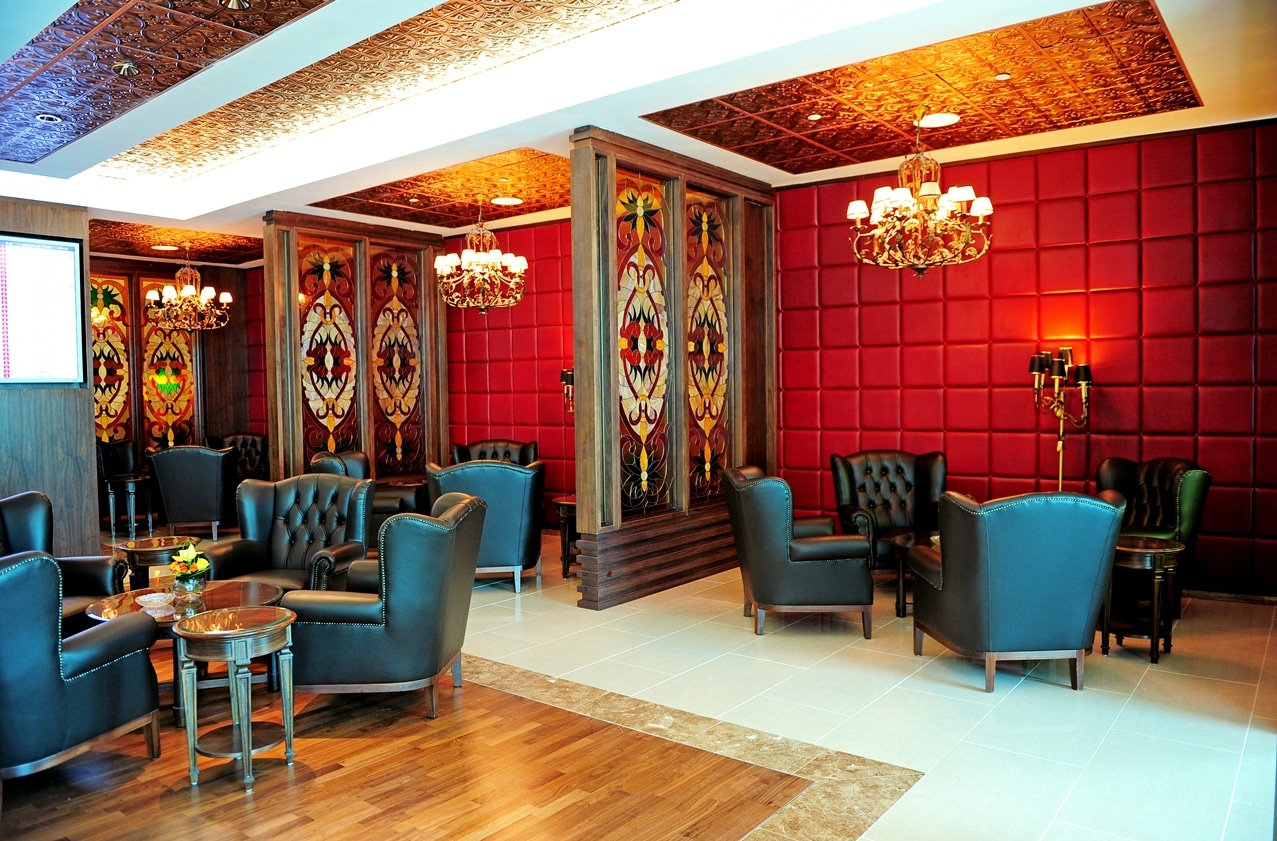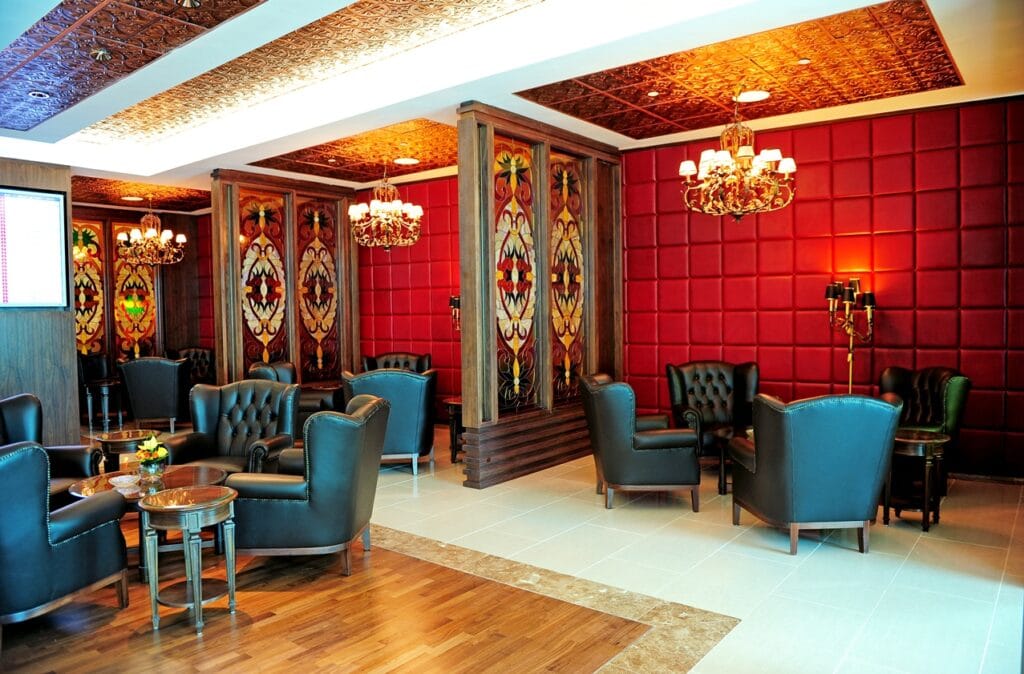 An important feature of this lounge are the Shower facilities. Emirates offer this to both Business and First customers, allowing you the opportunity to freshen up before travelling with the free amenity & wash kit. In our opinion, this is handier more so for Business class customers as First Class onboard the A380 is equipped with shower facilities.
You pass the time, supping several glasses of Veuve Cliquot; the branded Champagne on offer whilst watching over the aircraft below. Breakfast time is looming, but you've heard that the food served aboard is worth the wait. The temptation of fresh Croissants and Orange Juice have faded. The sun has risen, sitting low in the sky. You rise from the chair, making your way over to the dedicated boarding gate within the lounge itself. Greeting the attendant with a soft smile, you glide past, taking the air bridge to the First class cabin. This is where the experience begins.
EK008: First Class | Emirates
When travelling from Dubai to London (which we'll cover here), each flying class has its own dedicated lounge facility and naturally, the level of luxury increases with each cabin.
At a glance, its clear to see that Emirates offer an incredibly luxurious product in their First cabin. The cabin layout, the food and drink served, the facilities onboard, the staff. Everything about this product has been finely tuned and selected to serve their customers to the highest level. In 2019, Emirates were awarded the Travellers Choice Award for Best First class among Airlines and its easy to see why.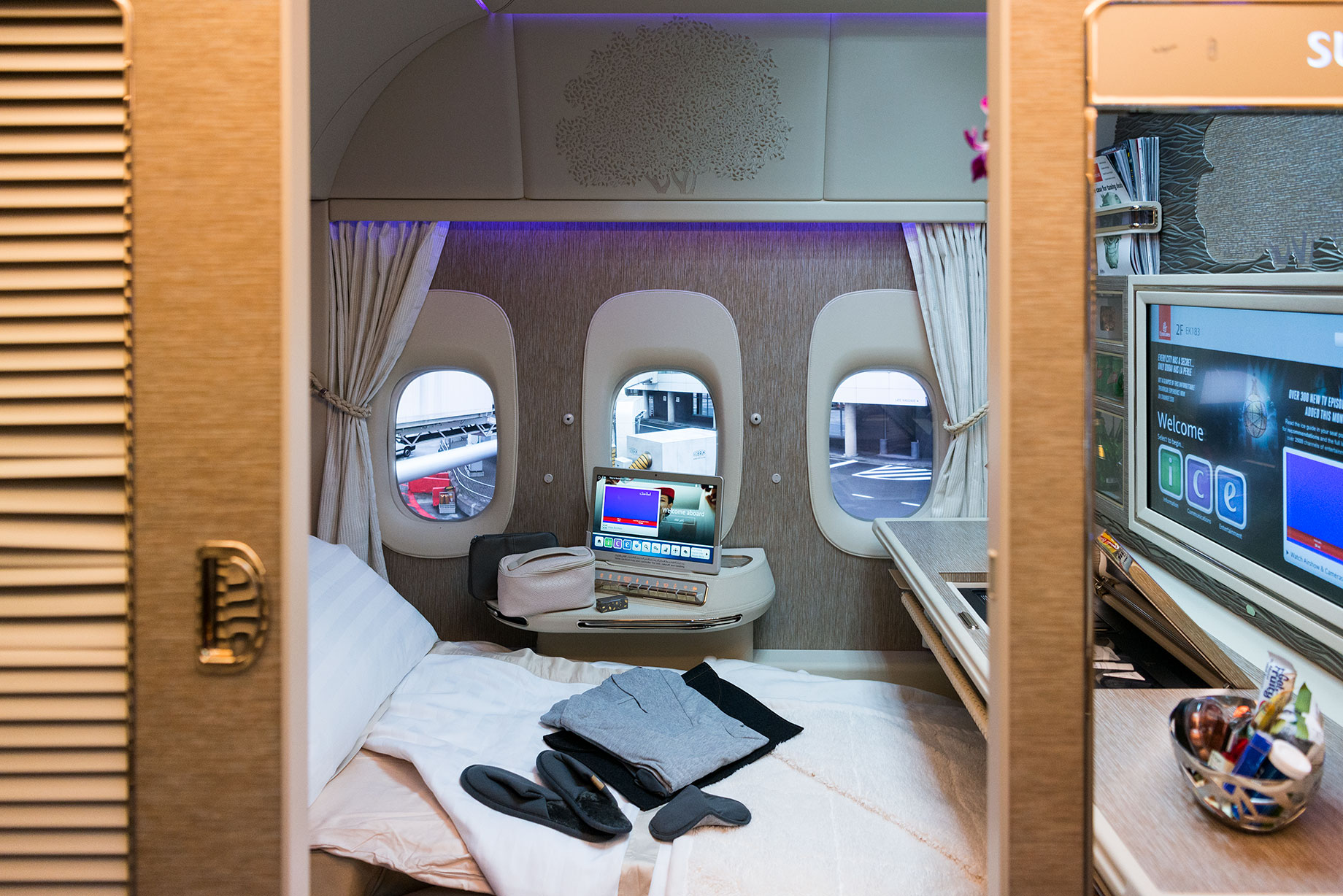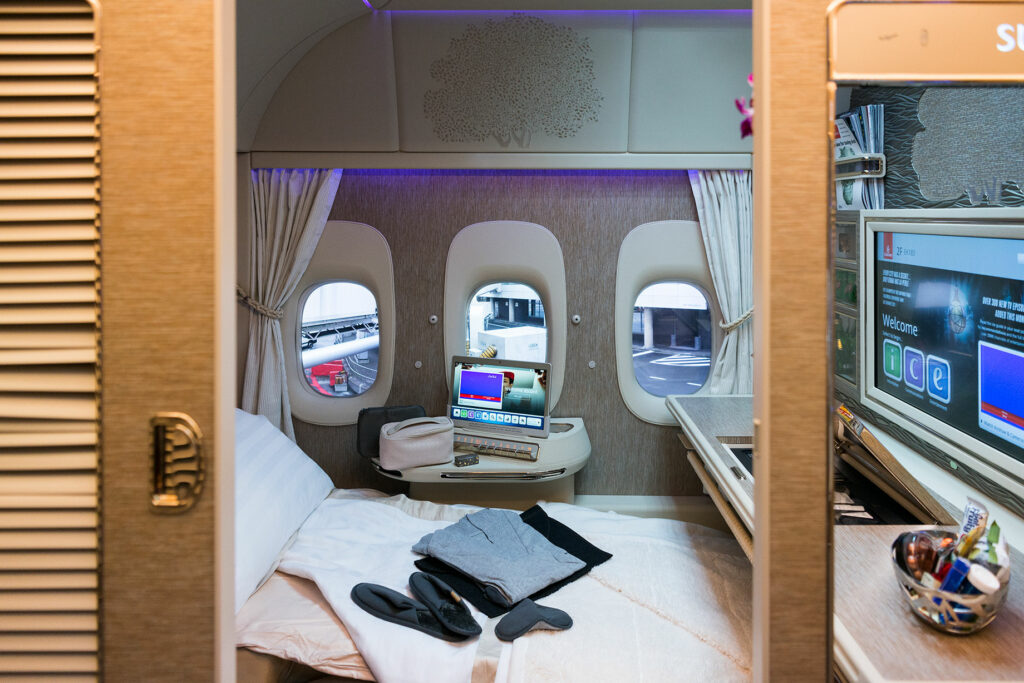 Having greeted the Cabin staff at the First class entrance, you're guided to your seat, 1K. This makes the experience more personal. The Crew member then draws your attention to the pre-flight drinks menu. Although there are a multitude of options, you opt for the Champagne; it would be rude not to. Emirates are one of the only airlines to serve Dom Perignon to First passengers. Unlimited too of course.
As you take the first sip of your well-earned Dom Perignon, you grasp the amenity bag handed to you, compliments of Emirates. 'Bvlgari' – Bulgari stamp their name on the branded items within the kit; a very generous offering. The kit contains various items to include; Lotions, a shaving kit & a 5ml Eau de Cologne along with some Pyjamas and Slippers. Generally, First passengers use the pyjamas when taking advantage of the lie flat bed. Who wants a creased t-shirt?
When consulting over the First Suites, its clear to see that the team at Emirates went to town. The facilities are among the best in the industry and they are impeccable in their design. The 32" TV is among the largest among First suites. The vanity mirror folds neatly in to the desk and the mini-bar comes stocked with all of your home comforts. Ample storage. No stone was left unturned and its evident.
Emirates First | Onboard Shower
Within the hour, you're airborne, sporting Luxury pyjamas and slippers. You place your meal order, bed laid out, fully flat. The steward pokes their head around the door and enquires as to which time you'd like to use your allotted shower slot. Mid-flight is perfect. With 2 hours until lunch is served, you hit the controls & the cubicle doors glide to a close; its time to make the most of the best bed in the sky.
All Emirates A380 aircraft are equipped with shower facilities. As a First class passenger, you have an allotted five minutes running hot water to use. Each shower room is replenished by a dedicated Crew Member after use, ensuring it remains fresh for the next passenger.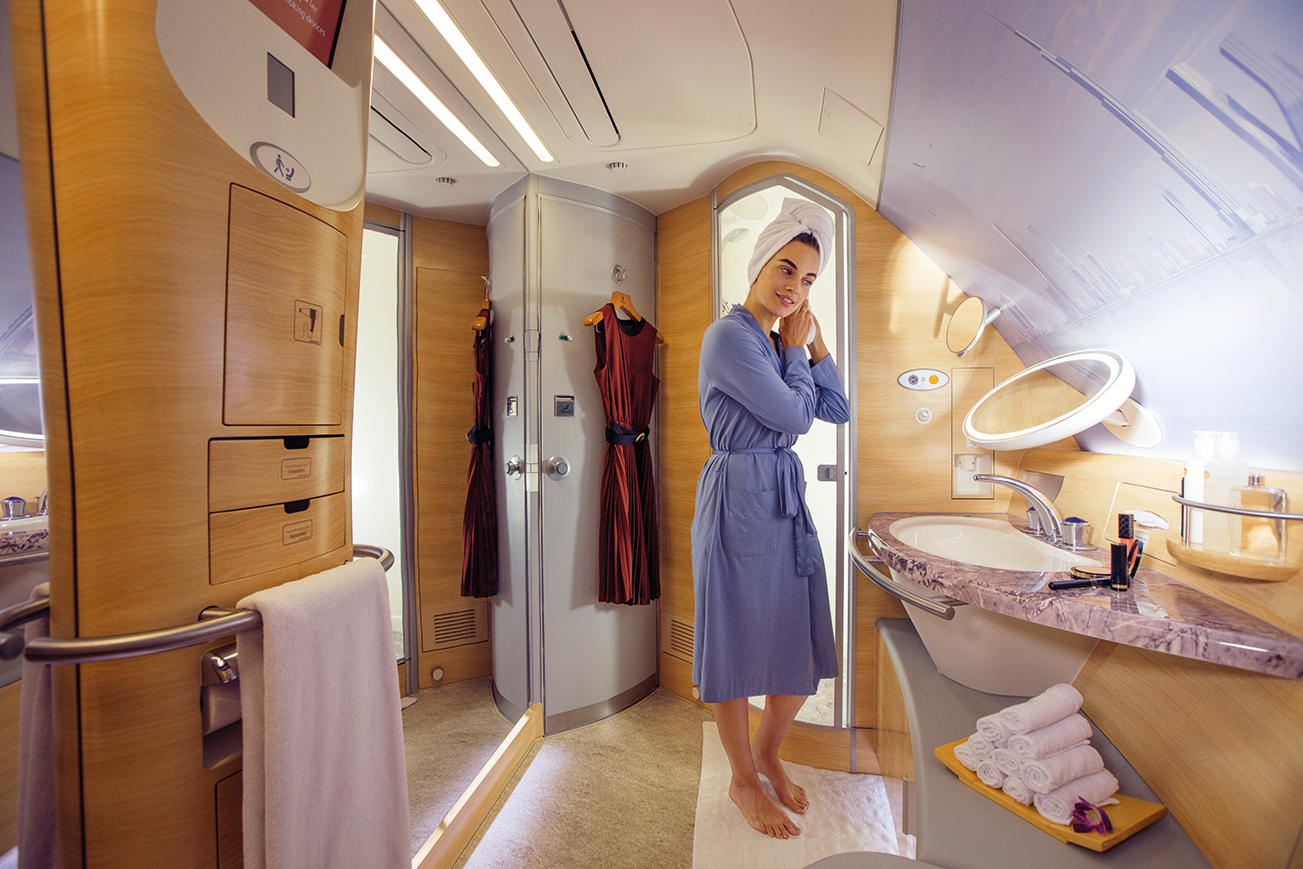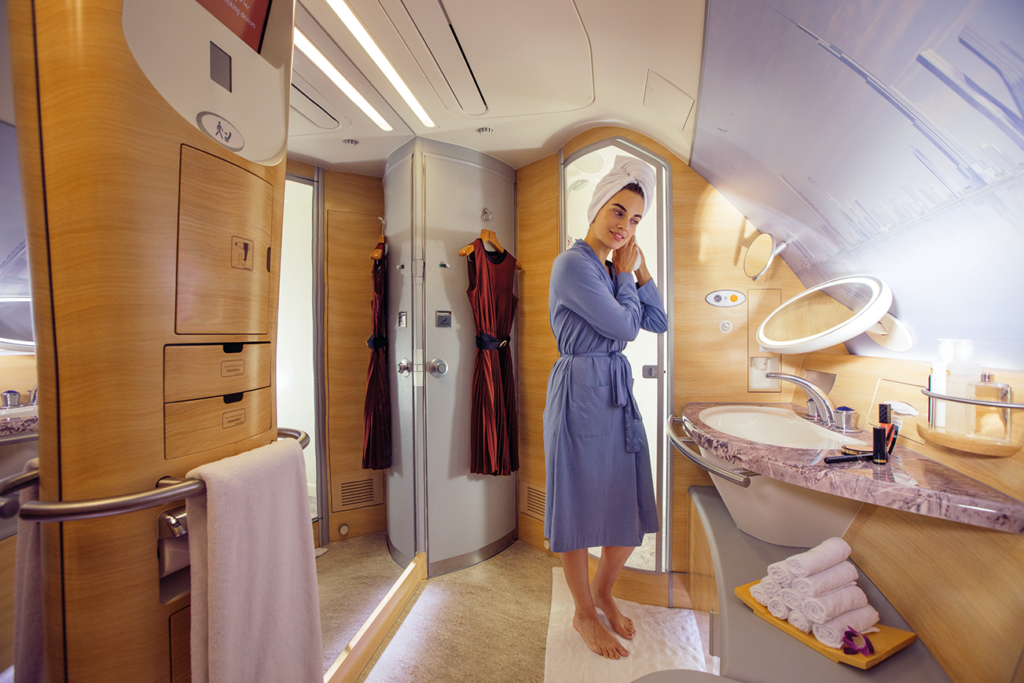 Having slept for two hours, food arrives. First class cuisine is like no other. With real silverware, drinks in glasses, a large table to sit at and a steward on-call, you'd easily mistake it for a restaurant. The choice of food is remarkable; Pan fried Beef Tenderloin, Kofta Sweet and Sour & Pan Seared Salmon and Trout are just a few of many main courses served. Appetisers include the finest Caviar with accompaniments and Arabic dips to list a few. All dishes are exquisitely presented. Treated as a work of art & freshly prepared, it really is a novelty that never tires. Alongside the food menu, you're presented with a Wine & Drinks menu. Wines and Spirits are premium label and hand selected from Vineyards across the globe. All drinks are of course, unlimited, restricted only by the amount the Aircraft carries.
The food was out of this world. Tired of sitting idle, you rise from the chair, ready to explore your surroundings. As with the Shower facilities, the same applies for the onboard Bars. Each aircraft is quipped with a bar, exclusive to those travelling in Business and First class. It's the ideal spot to strike up a conversation with other passengers and staff alike. With bar attendants manning the Shakers, you indulge in a specialty cocktail. This is the good life. Those around you seem to share the quest for Winter Sun. You've spent the remainder of the flight working through the drinks menu. Your destination looms on the horizon. On the way back to 1K, you stop for a split second and glance around at the level of Luxury you've earned. It wasn't just a flight, it was an experience; one you yearn to experience again. But for now, sunshine calls. Welcome to Dubai.