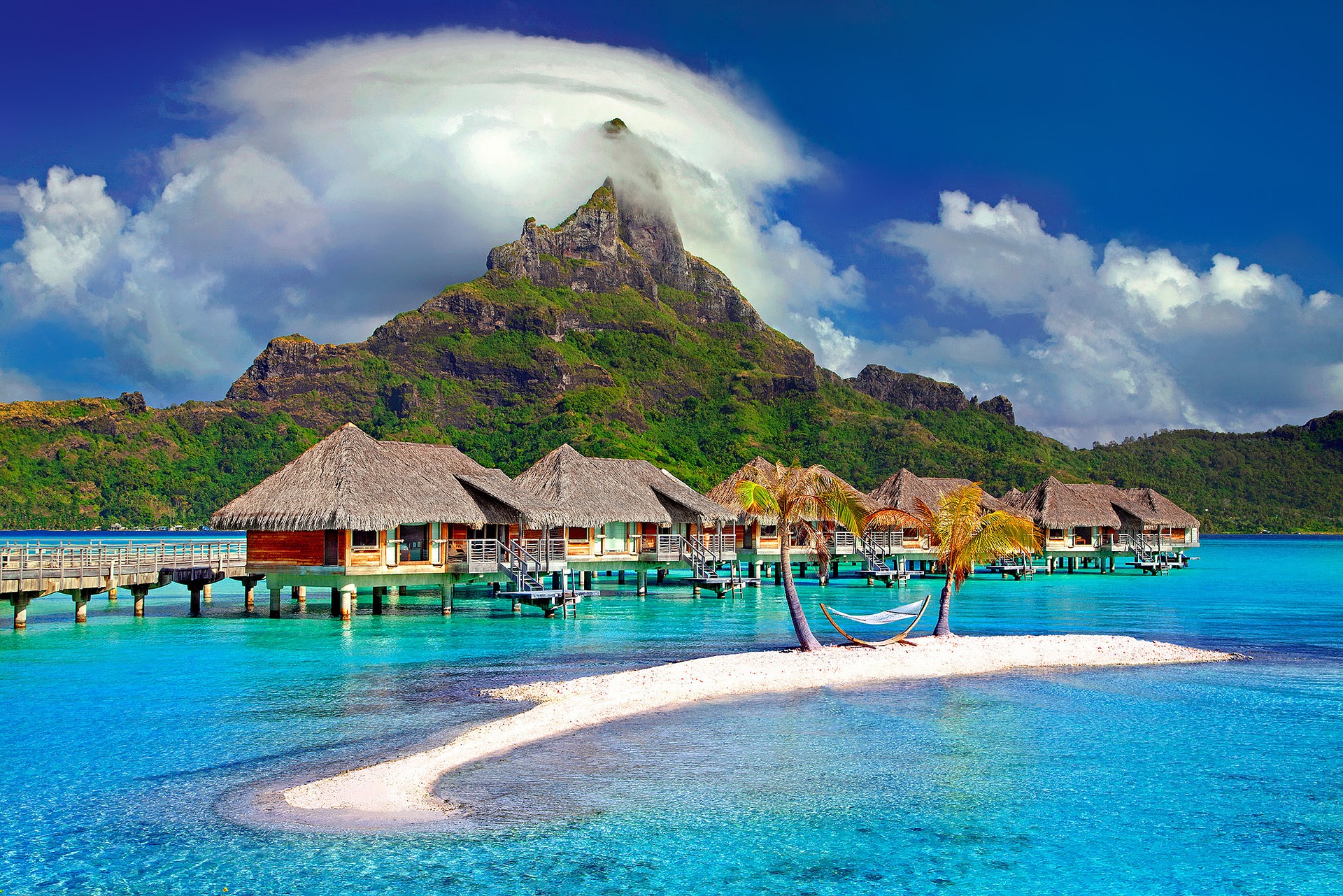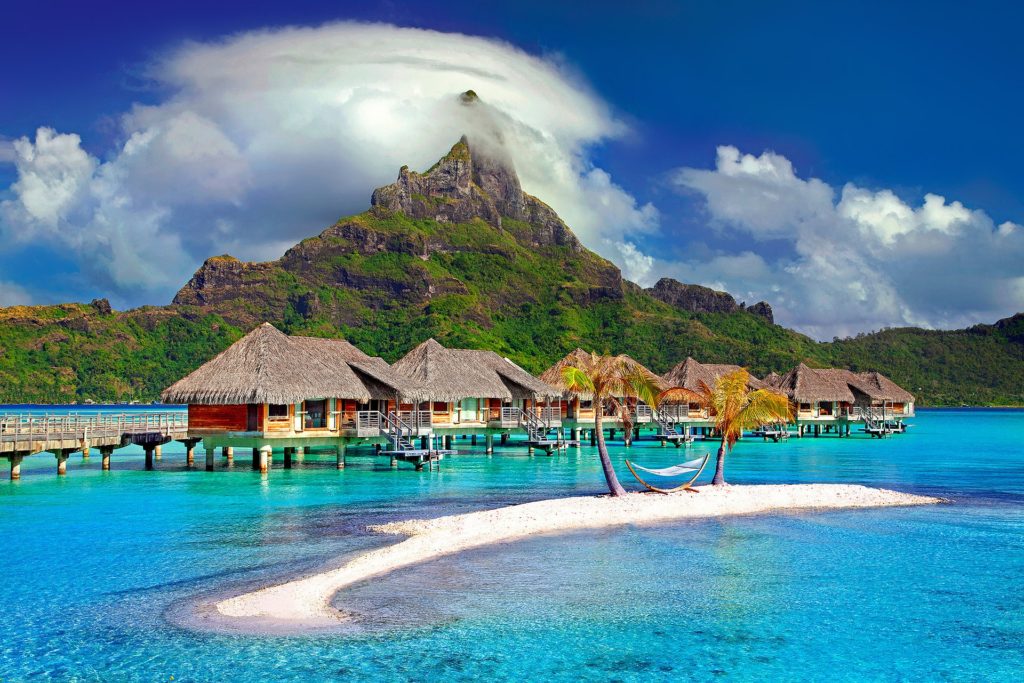 French Polynesia; Extravagant, Luxurious, Enchanting – Three words synonymous with this idyllic paradise.
A charming arrangement of islands make up this Archipelago in the South Pacific. A grand total of 118 Islands to be precise. Well known for its heightened sense of luxury, you definitely won't be disappointed! Amidst the islands, Tahiti, Bora Bora and Moorea are amongst those most visited by the 75,000+ guests in 2018.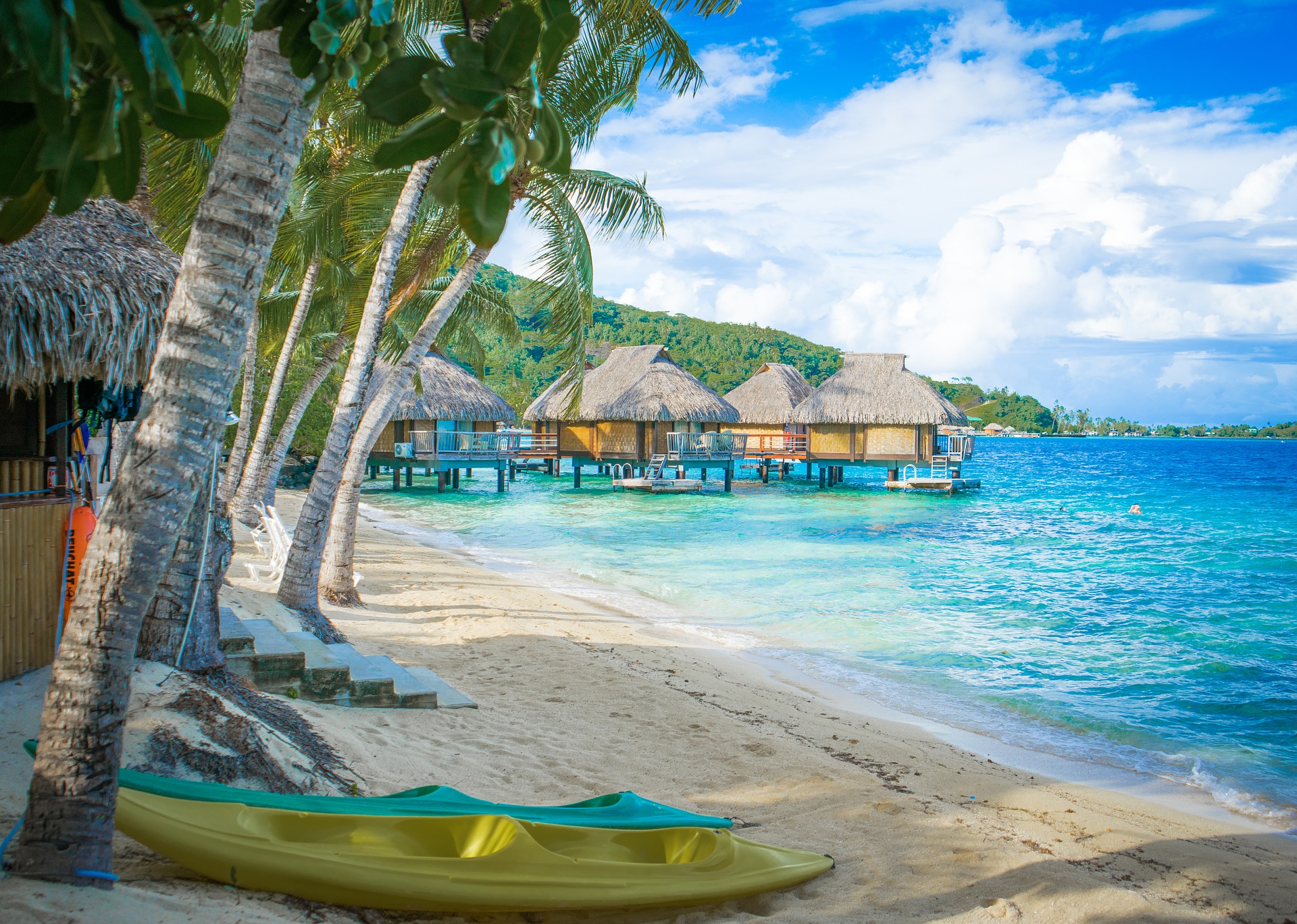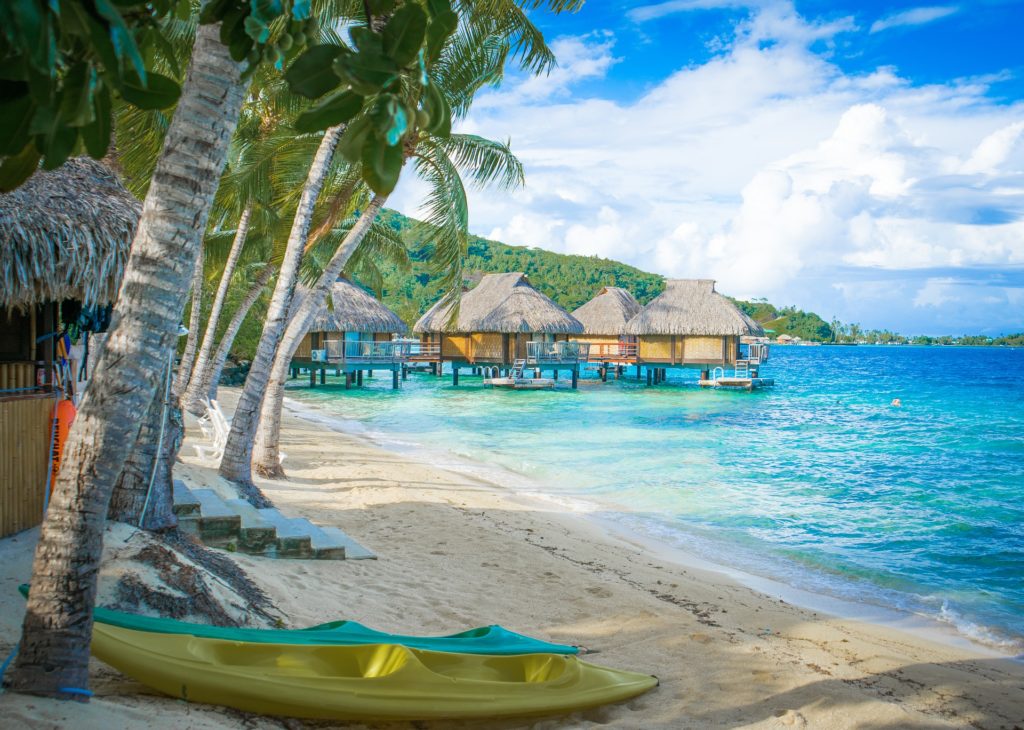 Faa'a International Airport (Tahiti International Airport) serves French Polynesia. Guests are delivered to surrounding islands via internal flights from Papeete with Tahiti Air. Several hotel chains in Bora Bora offer a Private Jet service which lands directly onto the island, giving you added flexibility on your trip.

Bora Bora is host to many International Hotel chains, naturally, with a twist – The St. Regis Bora Bora, Four Seasons Bora Bora, Le Meridien Bora Bora and Intercontinental Le Moana to name a few. Each of these hotels have a variety in room offerings from beach rooms to overwater bungalows – whatever your budget, there is something to fit the scale.

One of the plus points with the overwater bungalows is the ability to drop into the Turquoise Ocean at a moment's notice. The lagoons surrounding several of the more popular islands are crammed with extraordinary marine life – with Crabs, Sea Turtles, Dolphins, Humpback Whales and Mantarays roaming, these lagoons are earmarked as some of the best snorkel spots on the planet!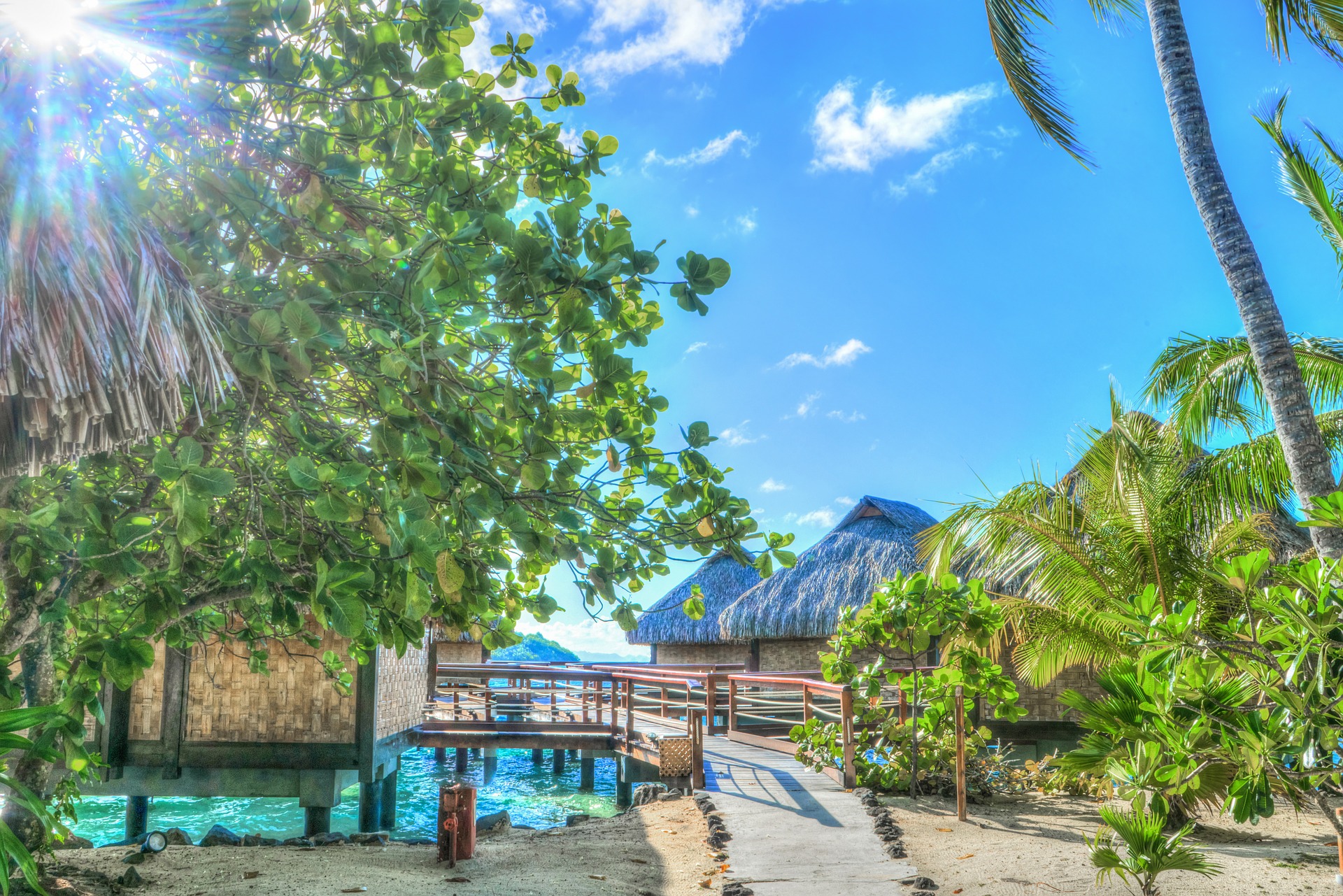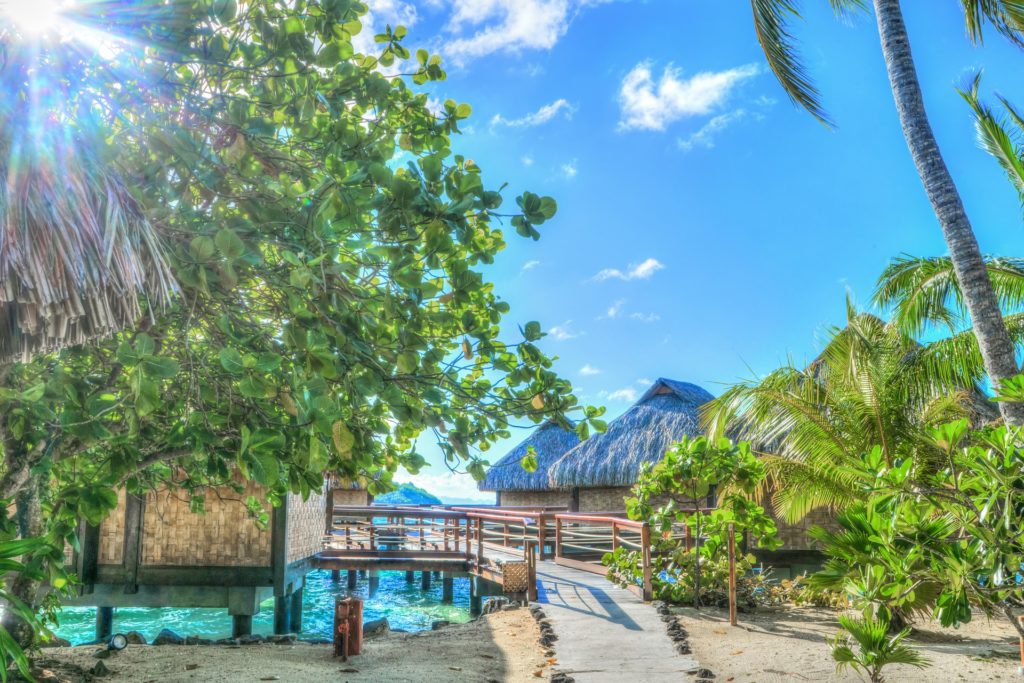 Paradise is closer than you realise with its breath-taking scenery, exquisite cuisine and ultra-lux lodgings on offer. If you're looking for something a little more long term, Sotheby's offer a vast array of Real Estate in and around the Polynesian Islands. Take a look at their website for more information on properties on sale.

The best months to visit French Polynesia are November and April. The temperature sits around a comfortable 70℉ – rain showers are typically isolated too.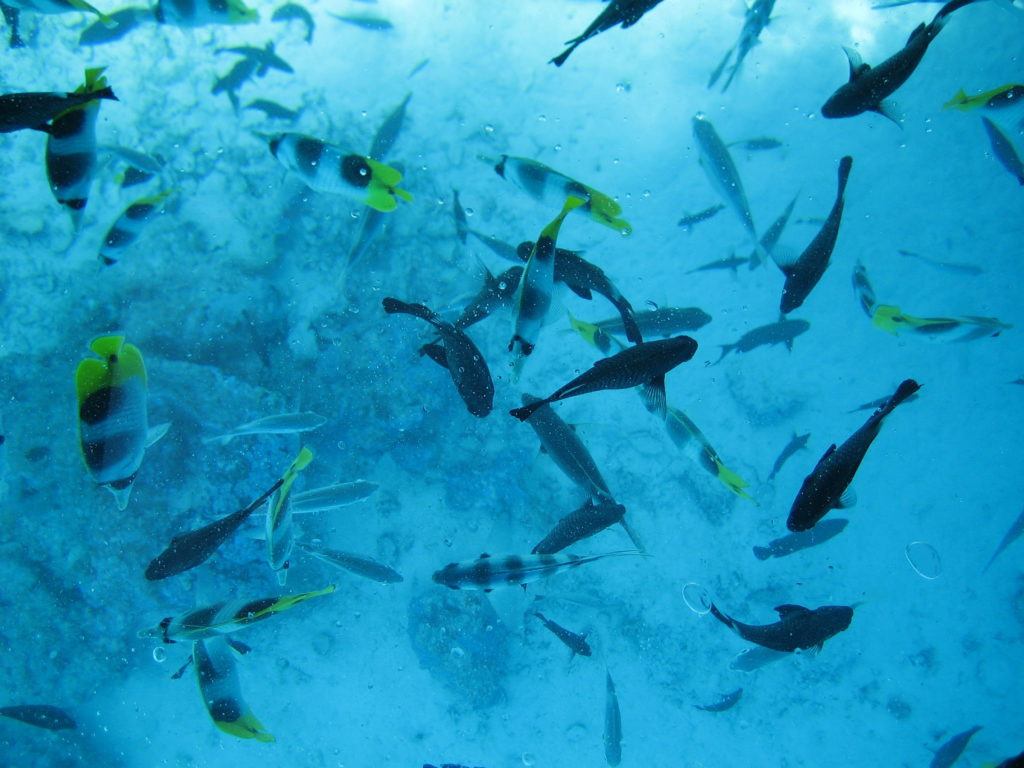 Poisson Cru is a Polynesian delicacy of raw fish served with Lime juice and Coconut milk served with salad. Many other dishes focus on Fish as the centre piece and are often accompanied by fresh vegetables and tropical fruits. Even those with the pickiest of senses will have something to satiate their desires!

If laying on a sunlounger doesn't cut it for you, there are plenty of excursions to keep you occupied. You can take a trip around the island or visit the pearl museum on Papeete. Jet skiing is also a popular past-time on the island.

However you choose to spend your vacation, Bora Bora is the ultimate destination and it certainly wont disappoint! What are you waiting for…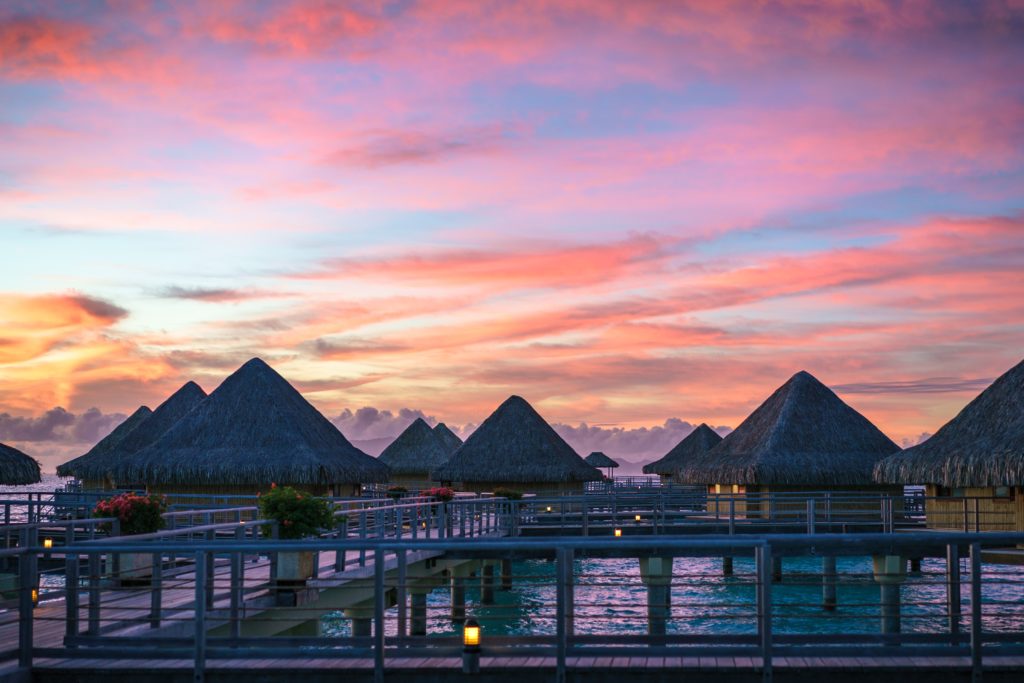 Looking for more on Luxury retreats? Click here to check out our Luxury Travel blog.