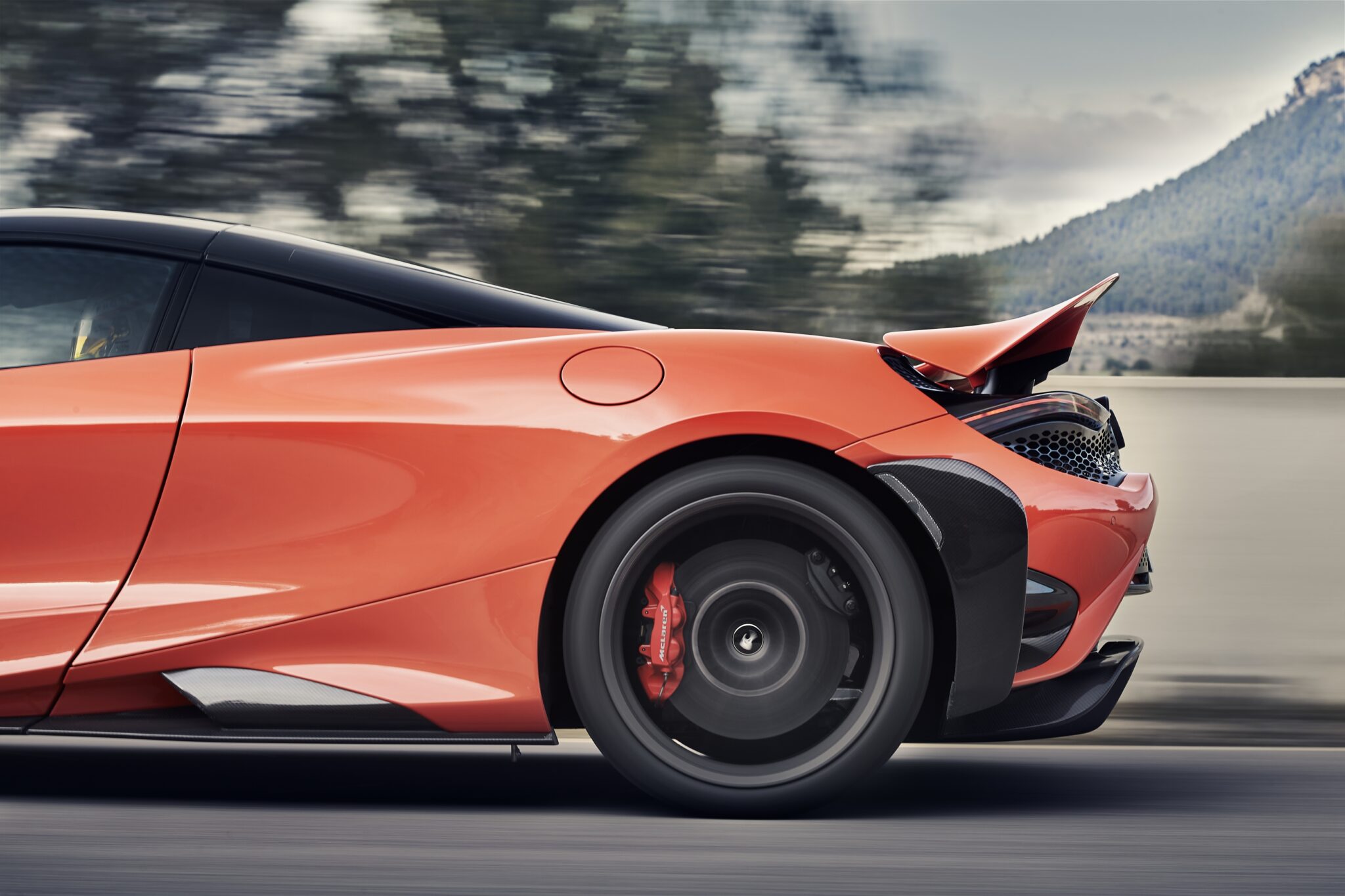 Built as a track focussed rival to the 488 Pista, the McLaren 765LT is one of the latest models to roll off the line in Woking. As the name suggests, this track focussed monster packs a colossal 765PS (755bhp) and weighs in at 1,339kg; 80kg lighter than its predecessor, the 720s.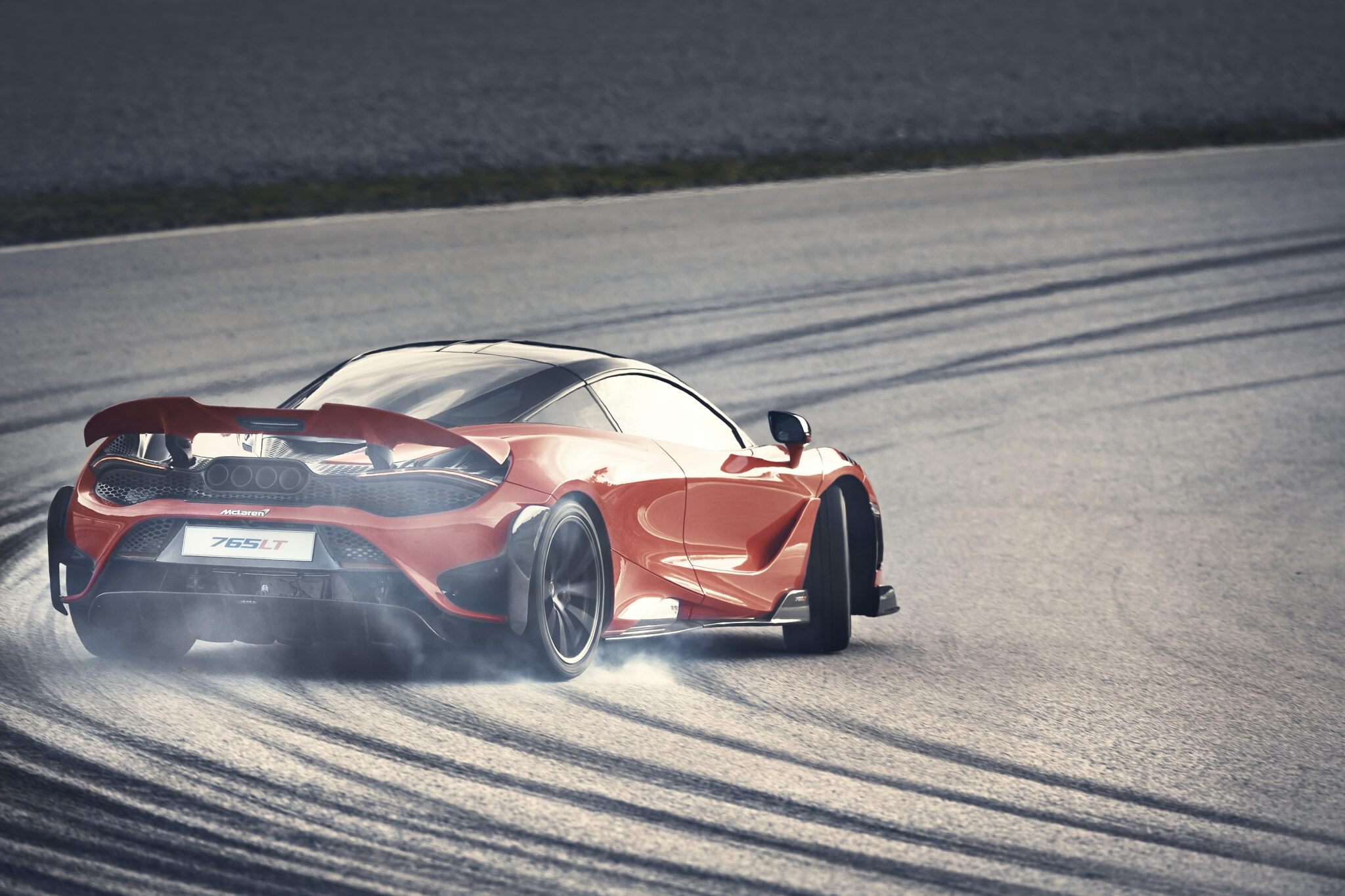 The 765LT is very much associated with the earlier 720s. It inherited the entire chassis, which, the team at McLaren adapted and enhanced to create a more aggressive, streamlined car, paying particular attention to down force and weight saving.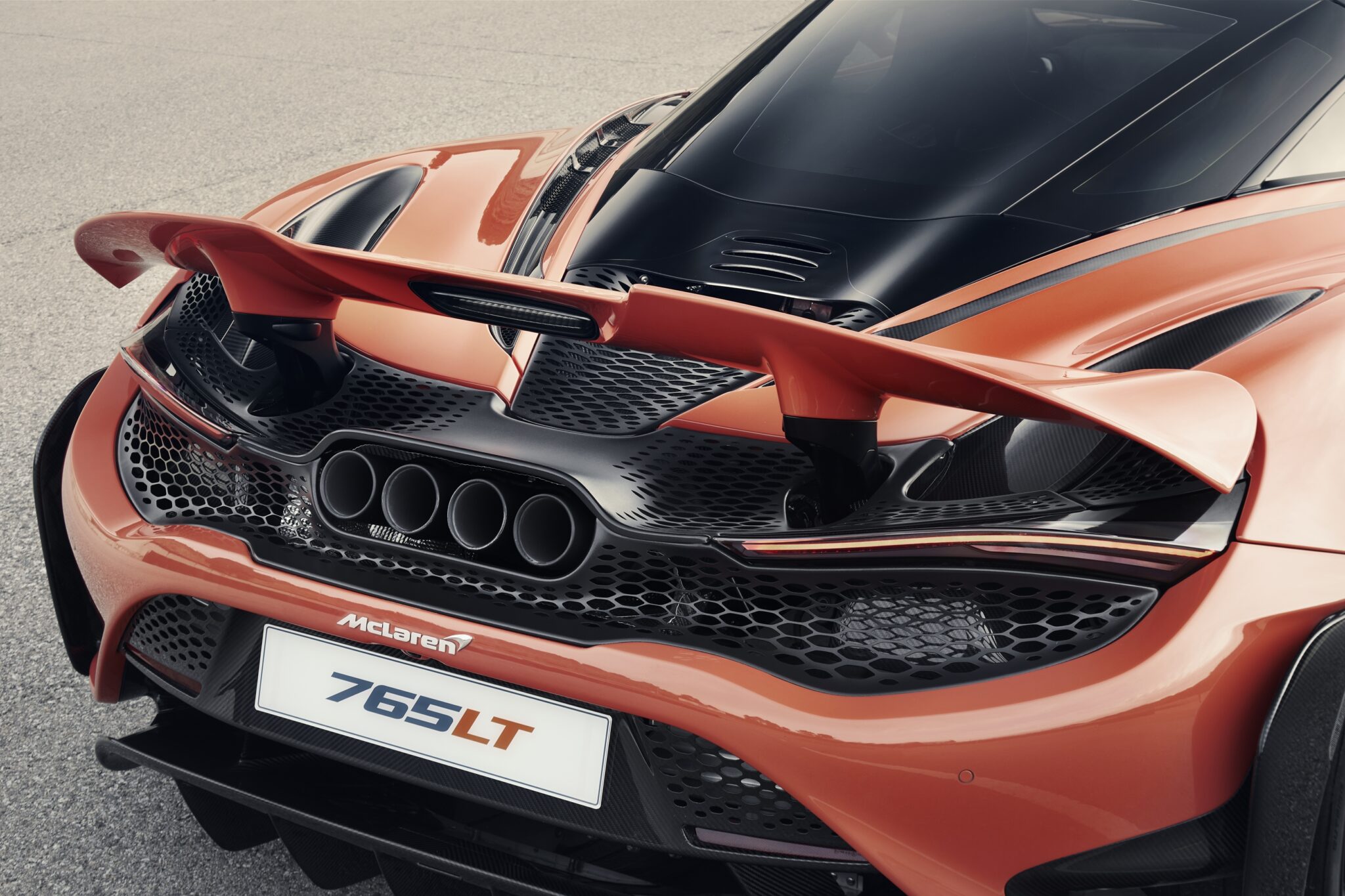 The 765 is the third in the series of LT 'Longtail' vehicles from McLaren and they state that, true to LT form, "the new car elevates to new levels the attributes that underpin every LT; driver engagement, track-focused dynamics, minimised weight, optimised aerodynamics and increased power are all amplified – particularly the first two".
All of the weight saving over its predecessor is spoken for in the figures given by McLaren at its release. It's one tenth of a second quicker in the 0-62mph and six tenths of a second ahead in the race to 124mph, reaching it in only 7.2 seconds; just four tenths behind the Senna and P1! Blink and you'll miss it. Top speed for the 765LT is 205mph.
As Director of Design at McLaren, Rob Melville, explains, the first key feature is the extended overhang on the front of the car. The 765 commands higher downforce as a result of the larger splitter the team were able to use. Coupled with the splitter, design engineers incorporated Louvre vents in the front wings to relieve pressure from the front wheel wells. This too improves downforce of the 765LT. Overall, when accounting for the shift in aerodynamic capabilities, the figures show that the 765 commands 25% extra downforce over the 720s. This is in part due to the huge rear diffuser, the active aero wing and the unique door blades.
At the rear of the 765, we're drawn to the now polycarbonate screen. The polycarbonate replaces the glass to aid weight reduction and as we're informed by Melville, it has added efficiencies in moulding to the contours of the car. The sweet spot is the four tube exhaust, made entirely of titanium. This is reportedly the first full titanium exhaust system that McLaren have manufactured and fitted to one of their vehicles. All we know is, we cant wait to hear it..