In the latest run of one-off designs from Lamborghini's Sant'Agata Bolognese Sports Division, the SC20 was unveiled earlier this week and in true Lamborghini fashion, this angular beast doesn't disappoint. Born in Lamborghini's Squadra Corse, the SC20 marks the second vehicle to roll out of the Italian giant's sports division.
"Just make it look cool" were the words the enthused customer uttered to designers at Lamborghini and boy did they deliver. The SC20 is dripping in detail, featuring a dash cover, door covers, steering wheel and centre console all dressed in Carbon Fibre. The interior door handles are cut from a block of solid aluminium and the air vents are produced on a 3D printer. The interior is coated in alcantara, coloured in a unique Italian blue, held together with white stitching. It really does make for very easy work on the eye.
"The chief sources of inspiration were the Diablo VT Roadster, Aventador J, Veneno Roadster and Concept S, and the result is a dramatic combination of creativity and racing attitude," commented Mitja Borkert, Head of Design Lamborghini Centro Stile.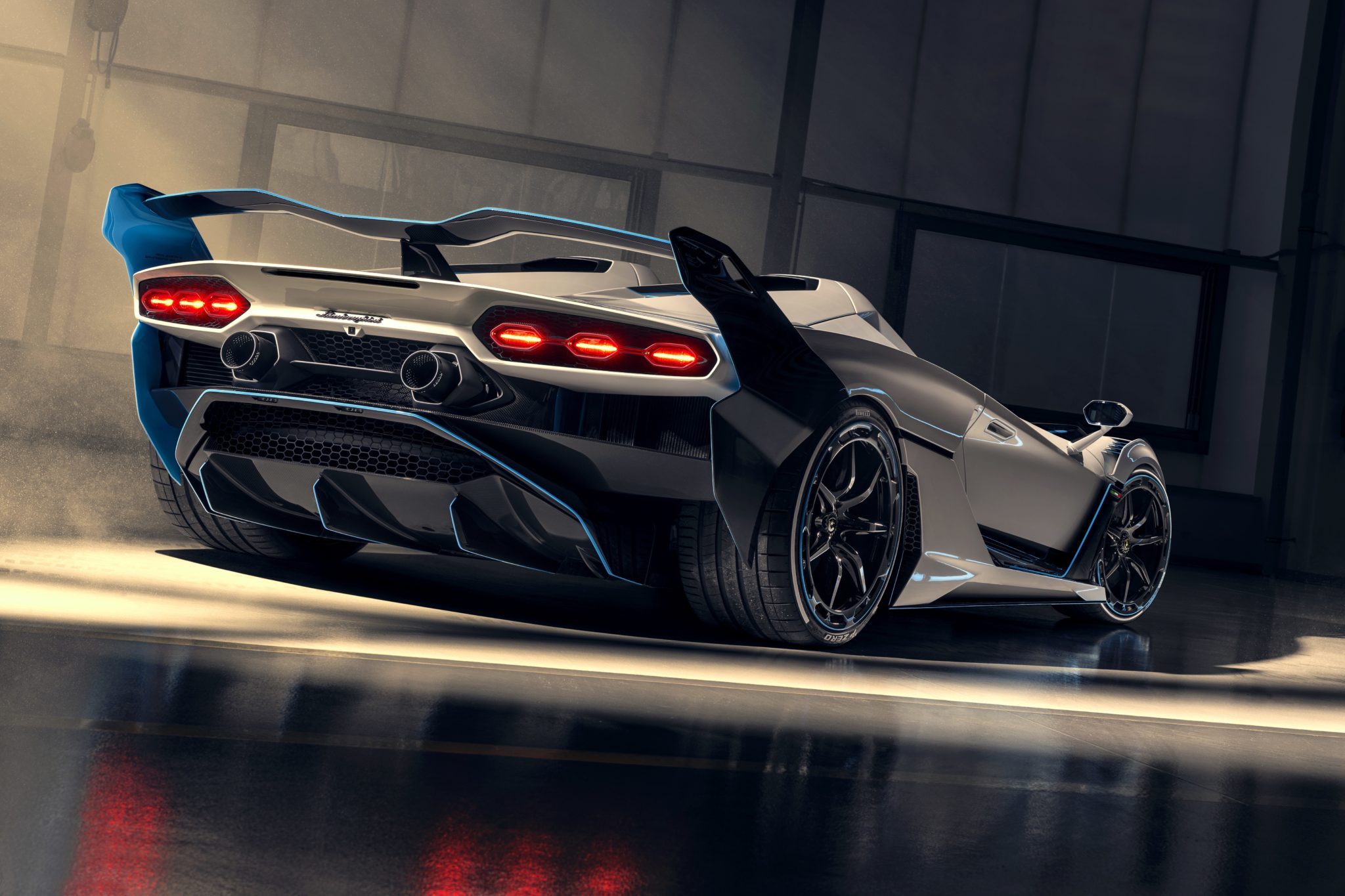 Coupled with a naturally aspirated V12 engine, the SC20 delivers 770hp at 8500rpm and, although the car is more than capable of extreme speed, its really down to how capable the Owner feels on the track. The SC20 has no windscreen; however, it only serves to compliment the unique nature and looks of the car.
The SC20's power is distributed via a four wheel drive system, down to the Lamborghinis huge, single nut aluminium wheels. The front wheels are 20" whilst the rears are slightly larger at 21". The track oriented car is equipped with a considerable Carbon wing at the rear and it is moveable to allow for low, medium and high load settings.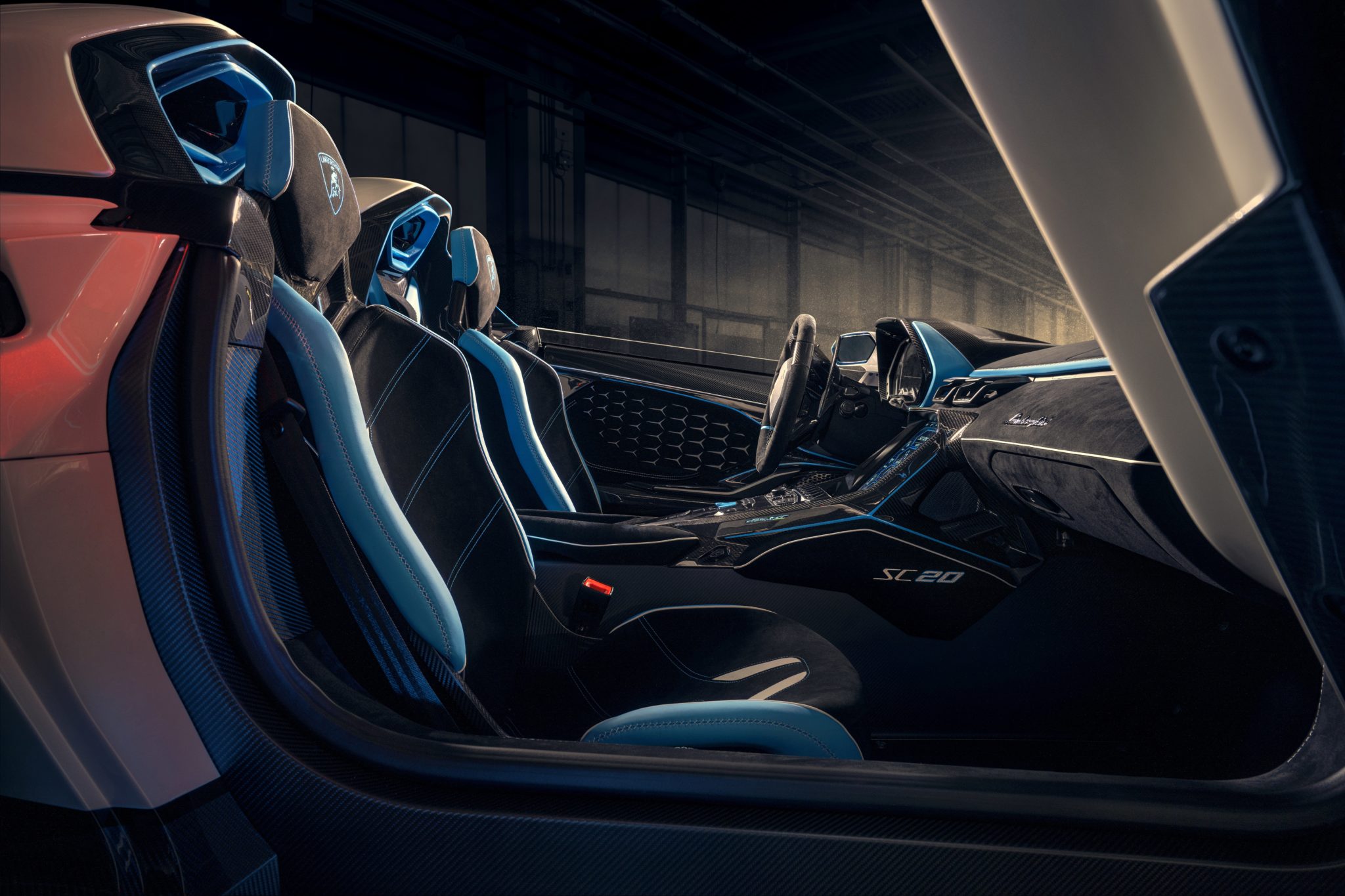 "The SC20 is the second one-off engineered by the motorsport department and designed by Centro Stile in Sant'Agata Bolognese: the car was created following the customer's wishes, who was involved in the project from the very first drawings by Lamborghini's designers."
The SC20 succeeds the SC18 Alston, which was the first vehicle to be produced in the Sant'Agata Bolognese sports division. Lamborghini are yet to release a figure on the cost.